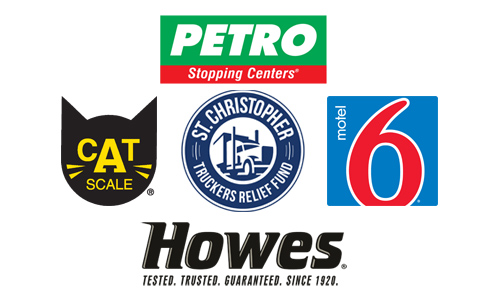 Eligible members must have driven at least 1,000,000 miles without a preventable accident.
Two drivers are entered into the Million Mile Club each week. Weekly winners are determined by a random drawing, each winning driver will be awarded a premium, custom-embroidered jacket.
Fleets may register their million mile plus drivers by sending names and jacket sizes to: Red Eye Radio, c/o Westwood One, 2002 Academy Lane #110, Dallas, TX 75234.
View Million Mile Club Members
Listen to our interview with Million Mile Club member Scott Bussell
Listen to our interview with Million Mile Club member Don Keyser
Listen to our interview with Million Mile Club member Bob Petterson
Listen to our interview with Million Mile Club member Jimmy Ardis
Listen to our interview with Million Mile Club member Donal Green
Listen to an Interview with Million Mile Club Member Harry Seebold
Listen to an Interview with Million Mile Club Member Steen Grounlund
The Red Eye Radio Million Club is Sponsored By: