Celebration dedicated to America's Truckers was a hit.
WALCOTT, IOWA — The World's Largest Truckstop celebrated America's truckers last week with an estimated 46,654 drivers, their families, and local residents in attendance during the 44th Walcott Truckers Jamboree. Visitors came from almost 30 different states and two Canadian Provinces to display their trucks; drivers from Arizona, Alabama, North Carolina, and Canada traveled the farthest.
The Walcott Truckers Jamboree has been celebrating truckers, "rain or shine", since 1979.  This year was no different – with only a little rain delay on Friday. "The Walcott Truckers Jamboree celebrates professional drivers and the important work they do for America", says Heather DeBaillie, Vice President of Marketing.  "We love seeing everyone come together, make new friends and join in the fun.  The trucking community is amazing. From truckers to our vendor and sponsor partners to our staff who help execute this event; we want to say 'thank you' for making the Walcott Truckers Jamboree possible for everyone to enjoy."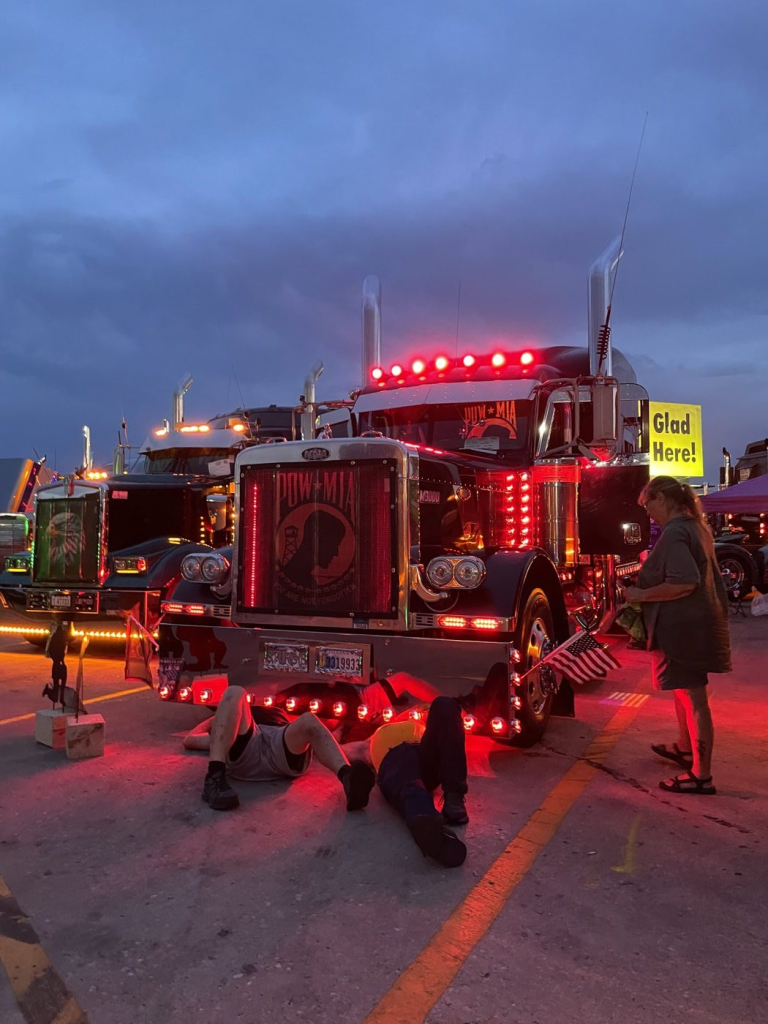 Visit Walcott Truckers Jamboree for more results and details on next year's event!