Ranked among the top carriers in the U.S., Mercer Transportation has earned a reputation as one of the nation's leading owner operator companies. For over thirty years, Mercer has built a family of contractors on the foundation of honesty, professional freedom and experience. Mercer is an irregular route carrier that operates an owner operator fleet of more than 2,300 trucks with no company-owned equipment. Primarily, Mercer is a truckload carrier of general commodities, offering flatbed, stepdeck and dry van services. Our logistics system operates with authority for the continental United States, Canada and interline contracts into Mexico. The Mercer headquarters in Louisville, KY is proud to maintain a family atmosphere that encourages contractors to make themselves at home. Our open door policy welcomes contractors to work directly with their freight coordinator and the Mercer staff. In addition, Mercer's on-site driver lounge offers TV rooms, complimentary showers and laundry room, and 24 hour truck parking to ensure the comfort of all visiting contractors. Stop by and say hello!
800-626-5375
---

Returning to our legacy as CFI, we are one of the highest rated dry-van trucking companies in North America for safety and service. CFI's truckload fleet has been a staple of shippers for more than 65 years. From our start with two trucks in Joplin, Missouri in 1951 to today's over 3,000 trucks, we have always prided ourselves on our reliable capacity and superior service. CFI provides an integrated offering of point-to-point dry-van TL transportation services across the United States, and is one of the largest service providers of cross-border trucking into Mexico. CFI has an extensive U.S. network, including 29 locations, over 3,000 tractors and 7,500 trailers through a combination of owned fleet and independent contractors. CFI offers over-the-road and regional driving positions, modern equipment and a competitive pay and benefits program. CFI – The most respected name in the over-the-road trucking industry. Click here to apply!
---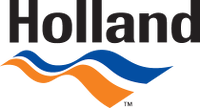 Founded in 1929 in Holland, Mich., Holland has long been recognized for delivering the most next-day service lanes in its territory and annually records one of the lowest claim ratios in the industry. Originally committed to serving the central United States, Holland has expanded farther into the Southeast and Midwest where it continues to provide on-time reliability. Its dedicated employees have earned the prestigious Quest for Quality award from Logistics Management magazine every year since the mid-1980s.
Holland provides full-state regional delivery in 12 states and 2 provinces: Illinois; Indiana; Iowa; Kentucky; Michigan; Minnesota; Missouri; North Carolina; Ohio; South Carolina; Tennessee; Wisconsin; and Ontario; Quebec, Canada. We provide direct, regional delivery in large markets in nine states: Alabama, Arkansas, Georgia, Kansas, Nebraska, New York, Pennsylvania, South Dakota and West Virginia. Holland also provides service to additional points in the northeastern United States through a partnership with its sister company New Penn and to additional points in the western United States through a partnership with its sister company Reddaway.
---

Reddaway, founded in Oregon City, OR has provided western regional coverage since 1919. Reddaway began as a premier service provider in the Pacific Northwest that has today grown to encompass all of the western United States. Reddaway has built a long-standing industry-leading tradition of next-day and two-day delivery service. With high on-time reliability and one of the lowest claim ratios in the West, Reddaway is a complete and formidable western service provider. Our more than 3,000 loyal employees have earned the prestigious Quest for Quality award from Logistics Management magazine for 20 years.
Reddaway provides direct, regional delivery in twelve western states and one Canadian province: Arizona, California, Colorado, Idaho, Montana, Nevada, Oregon, Utah, Washington, Wyoming and British Columbia. We ship door-to-door to Hawaii and provide ocean delivery to Alaska via twice-weekly sailings. Reddaway also offers the best of the West … and Central … and East by teaming up with industry-leading sister companies Holland and New Penn for fast and reliable LTL cross-country service.
---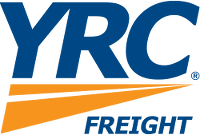 We are the original LTL Experts, and we intend to regain our leadership position. We'll do it by delivering flexibility and reliability to your supply chain through our comprehensive North American coverage and broad portfolio of expedited and specialized LTL services. Our name reflects our passion, our purpose and our commitment to regain our role as leaders in the industry; freight is our business and in our name. We will work to keep our promises to you with every shipment, every day.